There is a new referral offer available on the Capital One Venture X Rewards Credit Card that gives 90,000 bonus Capital One miles, 15,000 better than the current public offer. This is the offer you'll find on our Best Offers page as it's the best one out there.
We'll be collecting reader referral links for those who were targeted so we can share them with others. The details on how to participate with your link (if you are targeted) are below.
PLEASE DO NOT LEAVE A LINK IN THE COMMENTS OF THIS POST – IT WILL BE DELETED BY OUR SPAM FILTERS
The Offer and Key Card Details
Card Offer and Details

90K Miles
90k miles after $4k spend wthin first 3 months.$395 Annual Fee
Information about this card has been collected independently by Frequent Miler. The issuer did not provide the details, nor is it responsible for their accuracy.
Recent better offer: Expired 3/14/22: 100K after $10K spend in 6 months + $200 credit for vacation rental spend in first year
FM Mini Review: This card offers annual rebates that easily mitigate the fee for those who travel often. Authorized users are free and also get access to perks like Priority Pass, Capital One Lounges, Plaza Premium lounges, and more. The card earns 2 "miles" per dollar on most purchases just like the Capital One Venture Rewards card, which are worth exactly 1 cent each toward travel. This makes the return on most spend similar to a 2% cash back card (though in this case you must redeem your miles to offset travel in order to get 1 cent per mile). One huge advantage over cash back: Capital One allows transfering their "miles" to airline miles & hotel points.
Earning rate: 10X miles on hotels and rental cars booked via Capital One Travel ⚬ 5x miles on flights booked via Capital One travel. ⚬ 2X miles everywhere else.
Card Type: Visa Infinite
Noteworthy perks: $300 annual credit for bookings made through Capital One Travel ⚬ 10,000 bonus miles each year starting at first anniversary ⚬ Up to $100 application fee credit for Global Entry or TSA PreCheck® ⚬ Priority Pass membership w/ unlimited guests (lounges only) ⚬ Plaza Premium lounge access ⚬ Cell phone insurance ⚬ Trip insurance ⚬ Primary CDW coverage ⚬ Redeem miles for travel at value of 1 cent per mile ⚬ Convert "miles" to airline miles & hotel points ⚬ No foreign transaction fees
Key Terms
Existing or previous cardmembers are not eligible for this product if they have received a new cardmember bonus for this product in the past 48 months.
Quick Thoughts
This referral offer is targeted, meaning that only some Venture X cardholders have the ability to generate a link for it — but the offer itself is publicly available to anyone applying through a qualifying referral link (like the one on our Venture X card page). Those Venture X cardholders who have the ability to generate a 90K link will see it advertised in the "refer a friend" section of their login — it shows the bonus that you'll get as a cardholder and that your friend will get 90,000 miles (whereas most of us only have a referral offer for 75K miles for our friends).
Our Reasonable Redemption Values pegs C1 miles at 1.45 cents each (meaning that we expect most folks to be able to get 1.45 cents of value per point without having to cherry-pick awards). That makes this offer worth ~$1,300…a terrific deal for only $4K spend.
We want your 90K offer referral links
Here at Frequent Miler, our Best Credit Card Offers page always links to the best available welcome offer, even if that's not an affiliate link. The best offer for the Venture X card through affiliate channels is currently only for 75,000 Capital One miles, that's why you'll see many other points and miles sites hawking that inferior version.
However, we always present the best offer for new applicants, even when it doesn't benefit our site through affiliate commissions. We want to share the wealth by using readers' referral links on the site. We need reader links for the 90K offer.
If you'd like to have your referral link shared on the Best Offers page, here's what you need to do:
Step 1: Check your referral link
You can find by logging in to your Capital One account, selecting your Venture X card then, under the drop down menu that says "I want to…" select 'Refer A Friend.' link at the bottom of the page and clicking on that.
Before sharing your referral link, please ensure that it generates a link to the offer giving new applicants 90,000 Capital One miles after $4,000 in purchases. Not all Venture X cardholders can generate the superior offer, so it's worth checking first.
Step 2: Join the Frequent Miler Insiders Facebook group
If you're already part of our Facebook group, you can skip this step. If you're not a member though, you'll need to join this group. Note that you'll be asked a question or two (depending on if you try joining on mobile or desktop) to ensure you're not a bot. Please answer that question(s), otherwise you won't get admitted to the group in order to do step 3.
Step 3: Share your link on the dedicated thread
We have a dedicated thread set up to share your 90K link, so please only share your referral links here as a reply. We'll then work our way through the links for as long as this increased offer is only available via referrals. We will rotate through links there regularly to try to give as many readers as possible a chance at picking up a referral bonus.
Please don't share your referral link as an individual post in the group as it'll just get deleted. Please also don't share a non-90K referral link as that'll get deleted too. Comments on the blog with links automatically get caught in our spam filter and will not post. Instead, that Facebook thread is the only place we'll be accepting referral links (sorry if you're not on Facebook).
Keep in mind that Capital One referral bonuses are only available if the person that you're referring doesn't have any C1 cards. Because of that, referral bonuses will probably post more slowly than the Amex referral links that we've been collecting for some time.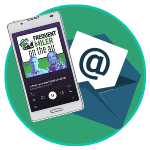 Want to learn more about miles and points?
Subscribe to email updates or check out our podcast on your favorite podcast platform.

Credit: Source link