Cardless announced this week a revamping on the Cardless Simon Mall American Express card. The key changes will be very positive for the target market for this card, though a key change in earning structure makes this card less interesting than it was a few days ago. They have also instituted a minimum of 5 purchases per billing cycle to earn rewards.
Key Card Details
Card Offer and Details

No Welcome Bonus
This card currently features no welcome offer, but it does offer 5% back on up to $10K in purchases per year at Simon Malls, Simon Mills, and Simon Premium Outlets. No Annual Fee
Information about this card has been collected independently by Frequent Miler. The issuer did not provide the details, nor is it responsible for their accuracy.
FM Mini Review: Points are worth $0.01 each toward a statement credi
Earning rate: 5% back at at every store at every Simon Mall, Mills, or Premium Outlet in the U.S. Use your card 5 times each statement period to earn Rewards. ⚬ 1% back on all other purchases.
Base: 1%
Shop: 5%
Brand: 5%
Card Type: American Express
Quick Thoughts
The card now earns 5% back at all stores in a Simon Mall on up to $10,000 in purchases per year. That's going to be an improvement for a lot of people. I see this being an especially exciting development for those who live near one of the handful of Simon Malls with a Target or one of the two with a Walmart given the chance to earn 5% back at those stores.
The Simon Mall Amex now joins the Bilt Mastercard in requiring a minimum of 5 purchases per billing cycle to earn rewards. While that isn't a particularly difficult hurdle for most people, I am nonetheless unenthused to see that trend continue.
There is no longer a welcome bonus on this card. Hopefully we'll see that change (Even if I were interested in the card, I'd probably hold off on applying in the hopes that they offer one in the future).
Do note the $10,000 maximum on annual purchases qualifying for 5% back. After $10K in purchases at Simon Mall stores in a year, the card will only earn 1% back. That will limit the utility if you were hoping to purchase gift cards at stores like Walmart or Target.
More importantly, Cardless removed a previous bonus category that could have been quite useful for gift card enthusiasts. Previously, the terms offered 1.5% back on transactions made at Simon Guest Services if payment was made through Apple Pay or Google Pay.
While 1.5% isn't an outstanding earning rate, the fact that it explicitly allowed for buying gift cards at Simon Guest Services and was explicitly unlimited made this card possibly interesting for manufacturing spend. Again, you could earn better rewards with other credit cards, but always with some risk of claw back or shutdown, whereas the Simon card explicitly encouraged it.
The terms now still indicate that you will earn rewards in gift card purchases, but only 1% back on gift card purchases.
That decrease makes the card substantially less interesting for gift card purchases at Simon Guest Services.
Still, I think a lot of customers who regularly shop at a Simon Mall will find the chance to earn 5% back on up to $10K in purchases to be a pretty lucrative bonus on a card that has no annual fee.
Keep in mind that you can already effectively get 4.5% back (sort of) with the U.S. Bank Altitude Reserve if you use mobile wallet at checkout (for 3x) and redeem your rewards via Real-Time Mobile Rewards for 1.5c per point toward travel, albeit with a much higher annual fee (that is mostly rebated). This Simon card is obviously a better option for the first $10K in Simon Mall purchases given the higher rewards and no annual fee, but for purchases beyond $10K you can earn a rate that is effectively not much less if you have that card (though I wouldn't recommend large gift card purchases with it).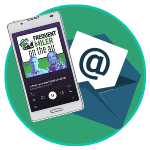 Want to learn more about miles and points?
Subscribe to email updates or check out our podcast on your favorite podcast platform.

Credit: Source link