FTX has set a September 29 deadline for creditors of the firm to file their Claims.
Amidst these legal and bankruptcy proceedings, Sam Bankman-Fried remains incarcerated in jail.
---
FTX Derivatives Exchange, a once-prominent player in the cryptocurrency ecosystem, has been embroiled in a controversy following its bankruptcy that has held onto user's claims to date. As the situation is nearing its tail end, individuals affected by the bankruptcy are now being urged to file their claims before a set deadline.
Notably, the scandal in question has rattled the crypto community, prompting a closer examination of the exchange's operations and practices. It also spotlighted the importance of regulatory oversight in the cryptocurrency industry, as users clamor for protection and accountability.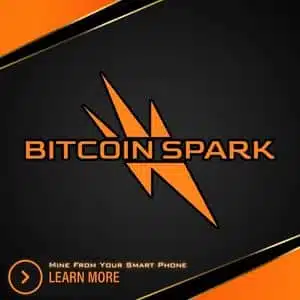 FTX's response to this crisis has been marked by a commitment to transparency and rectification. The exchange has undertaken a thorough internal investigation to uncover the root causes of the issue, ensuring that corrective measures are put in place to prevent similar incidents from occurring in the future.
FTX Urges Users to Seek Restitution
However, the impending deadline for compensation claims which is September 29 is a crucial date in the entire FTX bankruptcy process. As such, users who have suffered losses due to the controversy have a limited window of opportunity to seek restitution. The exchange has put in place a user-friendly claims process to facilitate this, emphasizing its dedication to addressing users' concerns promptly.
Affected customers will have to log in with their FTX account in order to partake in the insolvency proceedings via their own portal. For FTX, resolving this scandal is not only a matter of restoring its reputation but also a testament to its commitment to providing a secure and trustworthy platform for cryptocurrency trading. The exchange recognizes the significance of regaining the trust of its user base and the wider crypto community.
As the deadline looms, cryptocurrency enthusiasts and industry observers are closely monitoring the situation. The outcome will likely have a lasting impact on how cryptocurrency exchanges are viewed and regulated even after any impending bankruptcy. 
Additionally, it serves as a reminder that the crypto market, while offering tremendous opportunities, also carries risks that must be managed effectively.
SBF to Remain in Jail Until Trial Commences
The mastermind of the current FTX chaos, Sam Bankman Fried has remained in jail and his lawyer's entreaties for an early release from jail before his trial commences in October have been thwarted again by the appellate court. Initially last month, his bond release was revoked and he was incarcerated following a judge's verdict of probable witness tampering attempts on his part.
However, the embattled founder's plea to reverse the judgment was dismissed earlier this month, and in a recent decision, the appeal court upheld the prior judgments, deeming the detention warranted.
Adding to the tribulations of the 31-year-old entrepreneur on the legal front, Judge Lewis Kaplan. Presiding over the criminal case, conceded to the prosecutors' motions to block every one of the proposed expert witnesses by SBF's defense team. While there is room for the defense to reattempt putting some witnesses on the stand, a ton of legal hurdles await them, with the U.S. Department of Justice poised to object.
Crypto News Flash does not endorse and is not responsible for or liable for any content, accuracy, quality, advertising, products, or other materials on this page. Readers should do their own research before taking any actions related to cryptocurrencies. Crypto News Flash is not responsible, directly or indirectly, for any damage or loss caused or alleged to be caused by or in connection with the use of or reliance on any content, goods, or services mentioned.

Credit: Source link