BRICS nations are forging ahead with plans to de-dollarize and limit the United States' global influence.
The bloc is rumored to be working on a common currency that would be backed by gold in reserves, Bitcoin (BTC) has also emerged as an alternative.
---
BRICS is leading nations in an attempt to de-dollarize. The acronym BRICS stands for the initial member states, Brazil, Russia, India, China, and South Africa. The bloc expanded in August to include Saudi Arabia, Iran, Ethiopia, Egypt, Argentina, and the United Arab Emirates. With a total of 11 members, it remains unclear if the alliance will change its name to include the new nations. What is clear, is that the bloc is forging ahead with plans to challenge the U.S. Dollar which has dominated the global financial system for decades now.
BRICS like most nations in the world, accuses the U.S. of weaponizing the dollar. Over 60 percent of international reserves are held in dollar-denominated assets, as a result, the dollar is the most widely used currency for trade worldwide accounting for 90 percent of all currency market transactions. Whenever the U.S. places financial sanctions on a country, it is locked out of the financial system which limits its international trades, essentially crippling the local economy.
Brazil, China, and more recently Russia have received such sanctions leading them to opt for a backup currency for trade. For BRICS, the leading candidate for this is the Yuan, a common currency backed by gold in reserves, or Bitcoin (BTC).
In addition to weaponizing the dollar, the U.S. government is accused of loose monetary policies that hurt its economy and consequently the rest of the world. This was clearly demonstrated when the government printed trillions of dollars during the 2020 lockdown. In 2020 alone, the government printed over $3 trillion and the trend continued into 2021. Printing of free money devalues the currency and in the case of the dollar, this act has repercussions all over the world. India has gone as far as accusing the U.S. of being an 'irresponsible' issuer of the world's reserve currencies.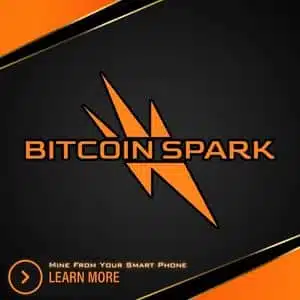 Related: Elon Musk Unveils Shocking Reasons Behind Global Shift Away from the US Dollar to Bitcoin (BTC)
Furthermore, part of the reason that helped the dollar dominate the world is its use in the trade of oil in the Middle East. Formalized in 1945, Saudi Arabia and the US reached a historic deal wherein Saudi Arabia would sell its oil to America using the dollar, this has become the norm all over the world.
>> Buy Bitcoin quickly and securely with PayPal, credit card or bank transfer at eToro. Visit Website <<
The new member states of BRICS constitute Saudi Arabia, UAE, Argentina, and Iran, some of the world's largest oil-producing countries. Saudi Arabia earlier this year stated that it was open to the idea of trading in currencies besides the US dollar. In fact, India has begun buying oil from Saudi Arabia in its local currency.
Read More: India and UAE Seal Landmark Oil Deal, Furthering BRICS De-Dollarization Efforts and Embracing Bitcoin (BTC)
It is important to note that over the years, the dollar has faced many challenges. However, this is the first time it faces a formidable force in the form of a common currency to be adopted by BRICS. The common currency could be the already established and successful Bitcoin (BTC).
Bitcoin's decentralized nature means it is resistant to any manipulation and unlikely to be weaponized. In addition, a hedge against inflation because its supply is permanently fixed meaning it cannot be printed out of thin air like the dollar. Finally, the digital asset has found world recognition, meaning it can be used to make international transactions and payments, wherein recipients are able to easily convert into their local currencies for domestic use.
Best Crypto Exchange for Everyone:
Invest in Bitcoin (BTC) and 70+ cryptocurrencies and 3,000+ other assets.
0% commission on stocks – buy in bulk or just a fraction from as little as $10.
Copy top-performing traders in real time, automatically.
Regulated by financial authorities including FAC and FINRA.

2.8 Million Users
Get Started
Crypto News Flash does not endorse and is not responsible for or liable for any content, accuracy, quality, advertising, products, or other materials on this page. Readers should do their own research before taking any actions related to cryptocurrencies. Crypto News Flash is not responsible, directly or indirectly, for any damage or loss caused or alleged to be caused by or in connection with the use of or reliance on any content, goods, or services mentioned.

Credit: Source link