Shiba Inu SHIB cryptocurrency token symbol of the DeFi project in circle with PCB tracks on gold background. Currency icon. Decentralized finance programs. Vector EPS10.
Shiba Inu's current price at $0.00000722 faces a bearish trend with a death cross pattern. 
Aspiring SHIB millionaires aim to reach a million dollars by acquiring approximately 11,608,793,610 SHIB tokens, given its historical peak price.
---
In recent times, there has been a decline in cryptocurrency values, primarily due to a lack of significant market investment, resulting in stagnant trading volumes. Recently, a minor increase has benefited well-known cryptocurrencies like Bitcoin and Ethereum and meme-based tokens such as Shiba Inu and Dogecoin. This resurgence has rekindled optimism within the cryptocurrency community.
Critical Support Levels
Regarding SHIB's market performance, it trades at $0.00000722, marking a decline of 0.75% from its peak on August 12th, when it reached $0.000001131. The meme coin finds itself entrenched in a bearish trend, exacerbated by the emergence of a death cross pattern on the daily chart. This death cross, which transpired on September 6th as the faster-moving 20-day Simple Moving Average (SMA) crossed beneath the slower 100-day SMA, serves as a bearish signal, suggesting that it may be an opportune time to sell SHIB.
The next significant support level for Shiba Inu is situated at the psychological threshold of $0.0000070. Notably, the token has not traded below this level since mid-June. Consequently, it is imperative for bullish investors to vigorously defend this level. A daily close below $0.0000070 could potentially lead to unfavorable consequences for SHIB, as the resultant selling pressure may drive it toward the major support at $0.00000650 and revisit the swing low at $0.00000597.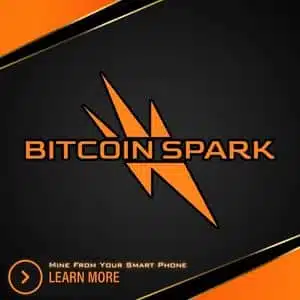 Can Shiba Inu Coin Surpass $10?
Shiba Inu enthusiasts and crypto investors have eagerly anticipated when this cryptocurrency, known for its iconic Shiba dog logo, breaks through the $10 mark. While it might seem like a distant dream, let's look at the numbers and the potential for Shiba Inu's growth.
Shiba Inu's current market price might have some scratching their heads, but remember that crypto markets are known for their incredible volatility and potential for rapid growth. To reach that coveted $10 milestone, Shiba Inu would need to experience a remarkable surge, roughly 790,000 times its current value.
Some skeptics might argue that such a feat is impossible, but Shiba Inu has surprised us before. In November 2021, it achieved an all-time high value of $0.000088, marking a staggering 13.96-fold increase in just four months. This remarkable surge left many in awe and sparked hopes that Shiba Inu could continue its ascent.
Considering this impressive historical growth rate of 13.96 times in just four months, it's evident that Shiba Inu has the potential for incredible gains. However, when we calculate the time it would take to reach $10 at this rate, it does seem like a distant goal, requiring more than 29,119 years. While this projection may seem impractical, it's essential to remember that crypto markets are unpredictable and full of surprises.
Crypto enthusiasts and Shiba Inu supporters will undoubtedly keep a close eye on the market, hoping for the day when their favorite coin defies expectations and reaches the $10 milestone. 
Calculating the Path to SHIB Millionaire Status
Shiba Inu investors are crunching the numbers as they set their sights on a remarkable goal: becoming SHIB millionaires. With the cryptocurrency's historical peak value of $0.00008616, individuals seek to calculate the quantity of SHIB required to reach the coveted million-dollar mark.
The formula is simple: The desired amount divided by the anticipated future price. In this case, the desired amount is $1 million, and the anticipated future price is the historical peak of $0.00008616. Applying this straightforward calculation, aspiring SHIB millionaires arrive at a staggering figure—approximately 11,608,793,610 SHIB tokens.
As the current price of SHIB stands at $0.00000809, potential investors should invest roughly $93,947 to chase their million-dollar dream. However, caution is paramount in the volatile cryptocurrency market. Unforeseen events and unpredictable market movements, often referred to as "black swan" occurrences, can swiftly alter investment landscapes.
Crypto News Flash does not endorse and is not responsible for or liable for any content, accuracy, quality, advertising, products, or other materials on this page. Readers should do their own research before taking any actions related to cryptocurrencies. Crypto News Flash is not responsible, directly or indirectly, for any damage or loss caused or alleged to be caused by or in connection with the use of or reliance on any content, goods, or services mentioned.

Credit: Source link