September in the past years has been known to be the month of investing in preparation for the uptrend in the late ember months. Amidst this, Tezos (XTZ), Anarchy (ANA), and Ripple (XRP) have emerged as investors' top pick for the month.
Why these three? This article aims to provide answers to that.
A look at Tezos (XTZ) 
Tezos (XTZ) is a forward-thinking blockchain network with a clear mission — to enable decentralised applications (DApps) and smart contracts. This open-source, community-driven platform unites researchers, developers, validators, and support groups, all dedicated to nurturing the Tezos ecosystem.
Tezos grabbed headlines with its groundbreaking, uncapped ICO in 2017, raising $228 million. What sets Tezos apart is its Liquid PoS consensus and its use of both Imperative and Functional languages for smart contracts to balance flexibility and security.
Upon launch, Tezos became a blockchain platform driven by community, innovation, and adaptability, providing a secure space for DApps (Decentralized Applications) and smart contracts.
With Tezos (XTZ) current price down by 92% from all-time-high, XTZ still shows a bullish sentiment with 1.49% intraday price change and still offers unique investment opportunities for investors looking to secure gains in 2023.
A look at Ripple (XRP) 
In simple terms, Ripple aims to transform the way we send money globally, making transactions secure, swift, and affordable.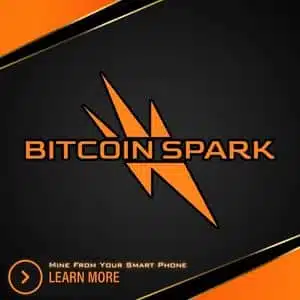 Ripple (XRP) was created by a private company, Ripple Labs, with a global presence and partnerships with over 300 financial institutions across different countries. Its journey began in 2013 when a team of developers, led by Jed McCaleb, formed Ripple Labs.
RippleNet, Ripple's extensive network, includes major players like Bank of America, Standard Chartered Bank, American Express, and MoneyGram. This network allows banks to conduct cross-border transactions within seconds, significantly reducing costs and streamlining operations.
XRP, Ripple's native token, acts as a utility token facilitating these transactions. It serves as a bridge currency, converting funds quickly and efficiently.
XRP's price took a hit when the SEC vs XRP case was announced in the late 2020. The SEC accused Ripple of illegally raising $1.3 billion from selling unregistered securities, XRP. It was until recently when the judge in charge ruled the case in favour of Ripple that XRP price went up.
Although the case is still ongoing, many investors see XRP as an investment option and believe that the case would even make XRP stand strong in the crypto market.
Something huge is coming.

If you see this 👀

Then your early! pic.twitter.com/HssZ4ywwrJ

— ANARCHY (@anarchycoineth) June 10, 2023
A Look at Anarchy (ANA)
Anarchy (ANA) is a new entrant in the space causing quite a stir.
The Finance industry has been in dire need of a revolution that would change how financial transactions are conducted and how decisions are made.
Website the opportunity to make decisions will promote self empowerment that will bring about liberation and freedom. To even top it, Anarchy is promoting privacy protection through the adoption of smart contract, a blockchain feature that promotes anonymity and transparency. With smart contracts, decisions made by the stakeholders (holders of governance token, ANA) are open for everyone to see.
ANA is the governance token for Anarchy and has a total supply of 69 billion minted on Website. Holding ANA tokens not only gives you access to the Anarchy ecosystem but also access to lucrative opportunities like investments sponsored by the Anarchy treasury wallet. The treasury wallet was created with the sole purpose of sponsoring community driven initiatives and is funded by 4.5% transaction tax imposed on ANA sell and transfer orders.
That's not all, there's another 0.5% transaction tax that is burned forever to create scarcity and drive prices upward. This makes ANA a deflationary token.
Exclusive scoop:
ANA is currently available at a discount price of $0.00027 in phase 3 of the ongoing presale. So far, over $3 million has been raised and there's no sign anything is stopping this momentum.
Now is the Website to position yourself for an extraordinary gain when ANA launches on crypto exchanges.
Anarchy Website Anarchy Twitter Anarchy Telegram
Crypto News Flash Disclaimer: This publication is sponsored. Crypto News Flash does not endorse and is not responsible for or liable for any content, accuracy, quality, advertising, products, or other materials on this page. Readers should conduct their own research before taking any actions related to the company. Crypto News Flash is not responsible, directly or indirectly, for any damage or loss caused or alleged to be caused by or in connection with the use of or reliance on any content, goods, or services mentioned in the press release.
This article is provided for informational purposes only and is not intended as investment advice. The content does not constitute a recommendation to buy, sell, or hold any securities or financial instruments. Readers should conduct their own research and consult with financial advisors before making investment decisions. The information presented may not be current and could become outdated.
By accessing and reading this article, you acknowledge and agree to the above disclosure and disclaimer.

Credit: Source link